Home & Villa Movers Abu Dhabi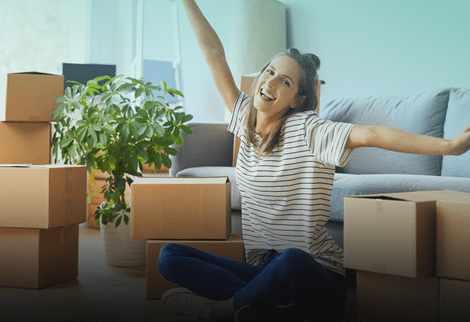 Make Moving Easy with Professional Movers in Abu Dhabi
A hassle-free move is always the best part when moving to another place. Whether it's to a new home or a new office space, having everything go smoothly and according to plan is the epitome of a successful moving-in. Looking for the best movers in Abu Dhabi? With over 20+ years of experience in the business, we are confident that we can provide you with the kind of moving services you need. Want to move to Dubai from Abu Dhabi? No worries! We've got you covered! Alpha Cargo can customize a plan for you to suit your needs and fit your budget. We want you to know how we work. That's why we strive to be the kind of professional movers in Abu Dhabi you could ever ask for.


To relieve you of all your relocation worries, each team of villa movers in Abu Dhabi is appointed a move supervisor to handle the entire process. From dismantling the furniture, packing the goods, loading them onto the truck, transporting, unloading at the new destination, unpacking, and reassembling the furniture, the home villa movers and packers in Abu Dhabi supervisor oversees it all. This way you can be assured of a smooth, efficient and well-planned move with the utmost level of care.
Excellent Customer Support
Frequently Asked Questions
Are Villa movers in Abu Dhabi safe?
Yeah we are 100% trusted villa movers in Abu Dhabi. You can reach us via our contact number or pop into our inbox and send us an email about your inquiries. Alpha Cargo makes sure your queries are answered within 24-hours so we can give you a quotation suited for your needs. But if we've been recommended by a friend or family, we'd be thrilled to know too!
Are villa movers and packers in Abu Dhabi reliable?
Yes, we are. In our case, Alpha Cargo guarantees safe and secure delivery of your things to the new place you'll be moving in. We villa movers in Abu Dhabi are trusted and will do all the utmost care and support for the heavy-lifting required for your belongings.
Is there an accompanying process for home movers in Abu Dhabi?
Alpha Cargo's home movers in Abu Dhabi value safety and we want to assure you that your belongings are secure. For your comfort, if you want our trucks to follow you to your new home, we can certainly arrange this and let our movers know. If your schedule does not match ours, we can safely deliver your things to your new home based on your decided date and update you instead.
What qualities should I look for when hiring villa movers in Abu Dhabi?
First, you should get to know the company of the movers. If you want a certain service from villa movers in Abu Dhabi, make sure they have it and can accommodate you. Second, once you've confirmed they have the service you're looking for, ask for a quotation and see if it fits your budget or if it goes well with you. Last but not the least, if everything is according to your plan, Alpha Cargo can finally get you moving!
Can you create a customized moving service even when it's not in your line of services?
Alpha Cargo tries its very best to fulfill the needs of our customers. We see to it that your demands are met and our villa movers in Abu Dhabi get the job done. However, in the case of not meeting your expectations, we can offer a different service from our work and compromise on what we can do to fit your requirements. For more information on this, don't hesitate to contact us.
I'm a very busy person and can only reply as soon as I'm available. If I acquire one of your moving services, do I have to respond as soon as possible?
We understand that each one of us has a role to fulfill and we completely agree with you on this. However, please do let us know when you can be contacted and how we can arrange a consultation/update with you. Anything concerning your moving, your replies or schedules may cause communication difficulties between us. We are also trying our best to accommodate you as villa movers and packers in Abu Dhabi.
What services do Alpha Cargo home movers in Abu Dhabi provide?
Alpha Cargo, the home Movers Abu Dhabi provides a comprehensive range of services for our clients. From packing and loading to transportation and unloading, we offer a wide variety of services that can help make your move easier and more efficient. With our experienced staff, we guarantee quality service every time. Whether you are moving within Abu Dhabi or to another country, Alpha Cargo Home Movers in Abu Dhabi is the perfect choice for your relocation needs.